Andrea D. Cherry, M.Ed., BCBA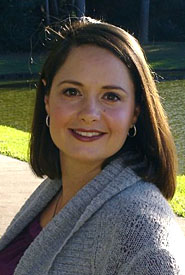 Andrea D. Cherry, M.Ed., BCBA
Andrea D. Cherry, M.Ed., BCBA, has an undergraduate degree in Psychology from The Pennsylvania State University, State College, PA and a Masters in Education from Bucknell University, Lewisburg, PA as an Instructional Specialist, specializing in Autism and related Autism Spectrum Disorders. Her thesis at Bucknell University was on Using the Language of the Eyes to Understand Theory of Mind Development in Normal and High Functioning Autistic and Asperger's Syndrome Children. Mrs. Cherry also holds a Special Education (PK-12) Special Education Teaching certificate in Texas. She has also completed additional, post-graduate coursework in Applied Behavior Analysis (ABA) through the University of North Texas.
Mrs. Cherry has over 20 years of experience working with children and young adults with Autism Spectrum Disorders (ASD) and related developmental disabilities including: Asperger's Syndrome, ADD/ADHD, anxiety disorders, OCD and more. She has received extensive training in Applied Behavior Analysis (ABA) through Douglas Developmental Outreach Program at Rutgers University and the L.I.F.E program at UCLA. She has received additional training in Social Thinking™ through the Social Thinking Mentorship program with Michelle Garcia-Winner in San Jose, CA.
Mrs. Cherry has been cross-trained in the principals of structured teaching espoused by the Treatment and Education of Autistic and Communication related handicapped CHildren (TEACCH) program at the University of North Carolina, teaching emotional regulation and coping skills using the 5 point scale, and has developed numerous structured, interactive teaching materials designed to teach academic and pre-vocational skills to both children and young adults with an Autism Spectrum Disorder (ASD) or related developmental disability.
Mrs. Cherry has previously worked for two large, suburban school districts in Texas where she developed and supervised programming for students with ASD. Additionally, Mrs. Cherry has worked in various private therapeutic settings as a 1:1 therapist, Lead Therapist, Case Supervisor and Program Director. She has given numerous trainings on autism, principles of ABA, data collection, pre-vocational/vocational development in young adults with ASD and Integrated programming modules throughout the state of Texas.
Currently, Mrs. Cherry provides ABA and BCBA services to students with ASD at Navigating Behavior Solutions, LLC. She also leads social thinking groups in the evenings for students with ASD and related developmental disabilities, such as ADHD, anxiety, OCD and more. She provides parent training and 1:1 support for children and families that need behavior support, and she contracts with local school districts to provide Functional Behavior Assessments and training for educational personnel.




Newsletter Sign-up

Enter email address to subscribe

It's Free!

Monthly Specials!