Brittany Smith, M.Ed., BCBA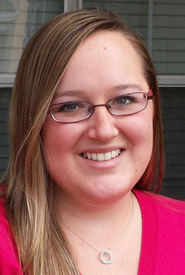 Brittany Smith, M.Ed., BCBA
Brittany Smith, M.Ed., BCBA, received her undergraduate and graduate degrees from Sam Houston State University. She has a Bachelor's of Arts degree in Spanish with a minor in French and Education. Ms. Smith has a Master's degree in Special Education with an emphasis in Low Incidence Disabilities and Autism. She is also a Board Certified Behavior Analyst.
Ms. Smith has experience working with children and young adults with autism and other developmental disorders developing and implementing behavior intervention plans grounded in ABA (applied behavior analysis) to decrease challenging behaviors and increase skill acquisition. She has worked with children and adolescents with ADD/ADHD, OCD, and anxiety disorders to develop emotional regulation skills.
Ms. Smith has 7 years of experience working in both the public school and clinical setting, working directly with clients as a 1:1 therapist, Social Skills Therapist, and Case Manager. She is currently pursing Texas teacher certification in Special Education PK-12
Currently, Mrs. Smith provides ABA and BCBA services to children and adolescents at Navigating Behavior Solutions, LLC. She also leads social thinking groups for children and adolescents with ASD and related developmental disabilities including, ADHD, anxiety disorders, OCD and more. She also provides Parent Training for our ABA clients and contracts with local school districts to complete Functional Behavioral Assessments and training for educational personnel.




Newsletter Sign-up

Enter email address to subscribe

It's Free!

Monthly Specials!